Warebits.
Making the web a better place for small business.
Warebits is a company dedicated to supporting small businesses on the web with specialization in simple WordPress website design, management and support.
Get a Free Quote
Sample Wares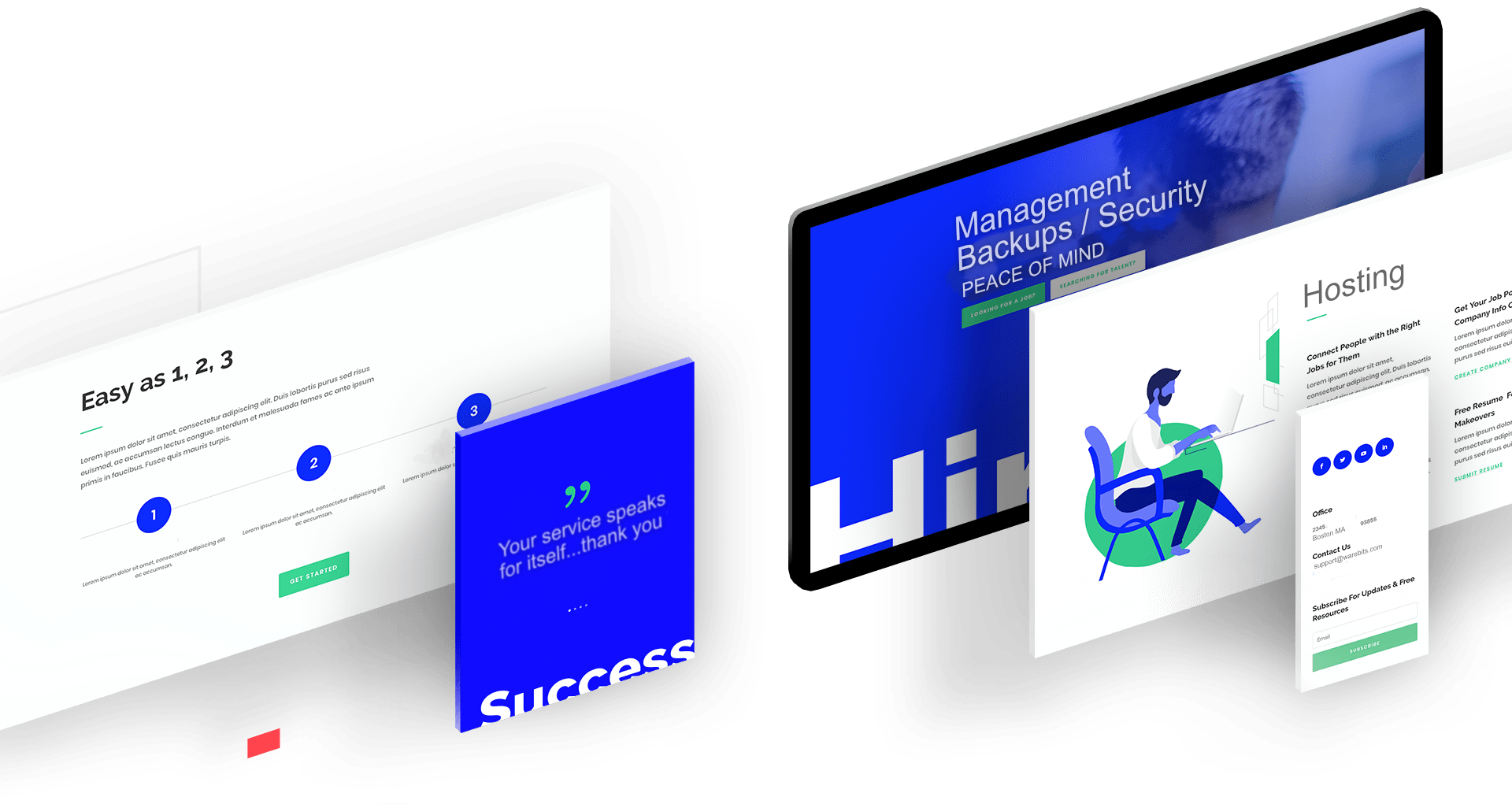 Website Design
Need to have a presence on the internet? Warebits builds WordPress template-based designs to get you on the web without breaking the bank. We specialize in small business offerings.  
Website Design
Warebits creates simple, functional websites for your business. We specialize in WordPress template-based sites. In case you didn't know, a third of all websites on the internet use WordPress (455 million in 2021). Using our service gets you a high quality website without having to overspend – in fact, the website you are using now is template-based!
E-COMMERCE
Do you have products to sell? What about services? Setting up an online store can be frustrating, tricky and time consuming. Warebits can work with your small business to build a reliable, feature rich, web-based store. We use the wildly popular WooCommerce platform as the store infrastructure.
Content Strategy
Content is king. We work with your small business to help with image selection, social media integration, and newsletter support – amongst many other offerings – to keep your website fresh and engaging.

Website Maintenance
Maintaining a website takes a ton of time and knowledge. We take all that aggravation off your plate so you can concentrate on the things that matter most: your business.
Updates / MAINTENANCE
Unfortunately, first time website owners think that once their website is complete, they don't have to worry about its upkeep. This is far from reality. Websites require constant updates for plugins, content management systems and themes. Our subscription plan provides you ease of mind and time to focus on your core business.
SECURITY / BACKUPS
Security and backups go hand-in-hand. Your website will be under constant attack once it is active. We use a 3rd party solution to scan, firewall, and deploy real time, zero day protection for your site. 
Things go wrong. Our subscription service supports backups so we can completely restore your site if necessary. As with all our subscription plan offerings, we handle all the nitty-gritty details.
HOSTING / SETUP / TRANSFER
How do I set up a website? Warebits can set up your hosting which can include: Domain Name purchase (your web address), WordPress and template installation.
We can also transfer an existing WordPress site, too.

Define
Let's talk and figure out exactly what your business is looking to accomplish.

Design
We'll work together to establish the specific deliverables. This is a great time to talk timeframe and provide valuable feedback.  

Refine
As with everything, change is inevitable. We'll make sure we are both pointed in the same direction and can accomplish your goals.

Build / Deliver
Time to make it happen. Your project or service subscription is in play. We are all happy!! 
Website deVELOPMENT / MAINTENANCE
Training Website Design
Center Mass Arms Training is a full service training company that offers training to not only become a shooter, but to become a better shooter.
Warebits worked with the business owner to design and publish their training site. Warebits continues to provide maintenance. Hosting is procured by the owner.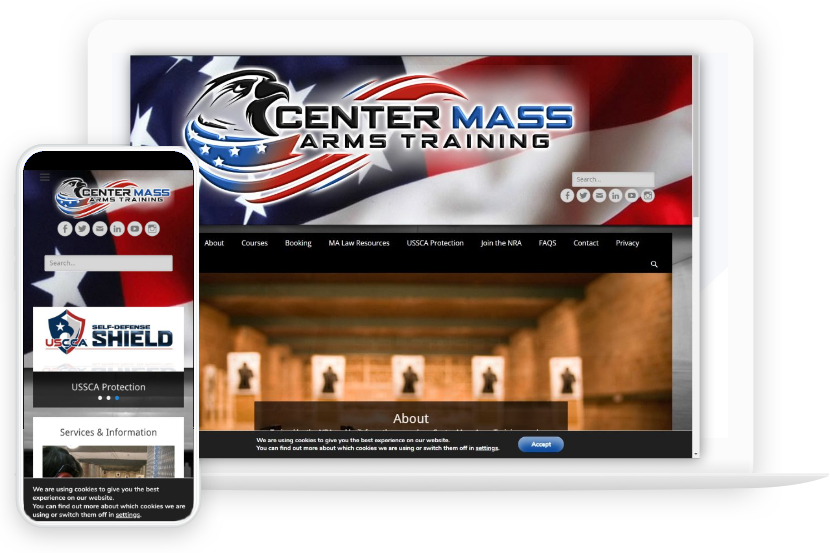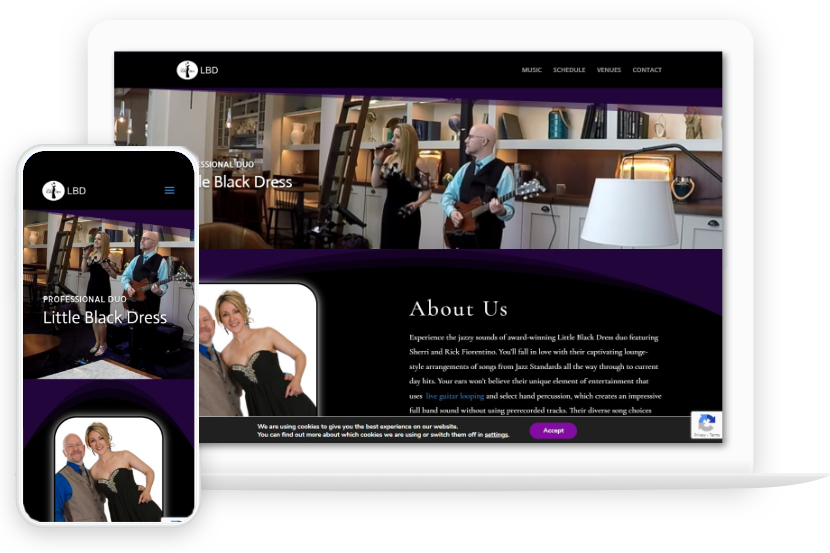 Website Redesign / Maintenance
Little Black Dress Duo Website Redesign
Experience the jazzy sounds of award-winning Little Black Dress duo. You'll fall in love with their captivating lounge-style arrangements of songs from Jazz Standards all the way through to current day hits.
Warebits redesigned their site and provides ongoing hosting and maintenance. Little Black Dress has integrated video, audio and an automatically synchronized Google calendar to share events.
Website Design / Maintenance
Buy Spruce It Up
E-Commerce
Spruce It Up®~ Cleans and restores old finishes in one, easy step.  This quality wood / furniture cleaner and polisher-in-one will remove white rings and water spots without dissolving delicate varnishes or other permanent finishes.
Warebits built this online store and currently maintains and hosts the site. The owner has a small fixed inventory. All taxes and shipping are calculated into the sale of the products. The owner gets a notification email with the specifics of the sale. In his words, "My store runs itself".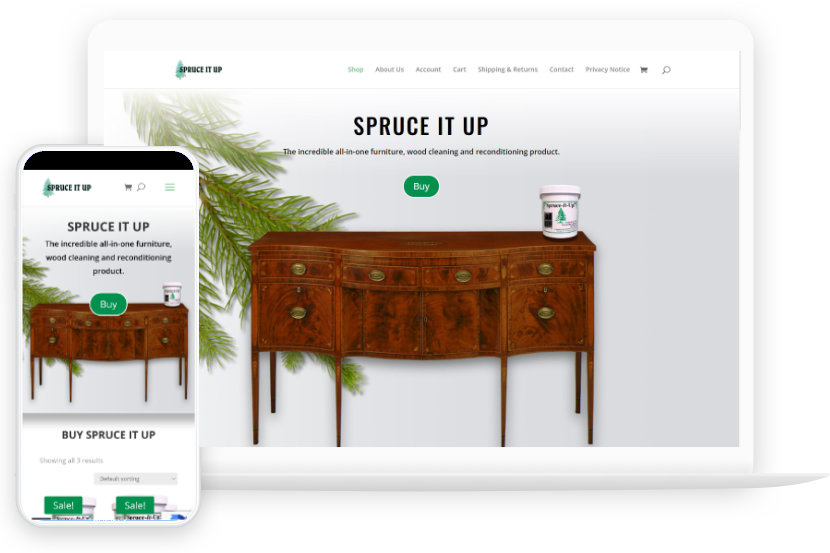 Website Design / Maintenance
Sarah Barbosa
Musician / Artist 
"We all have a purpose, and mine is unfolding right before my eyes. Here I am with my heart in my hands giving what I love most, my music and art to you. This is to all who believe in me and my dreams. I am a young, ambitious, driven and talented woman, who wants to make her mark in history – by first inspiring those who lack the confidence and faith to believe that anything is possible and second to share with the world my experiences. I have much to tell and this story is just at the beginning. Venture with me as I share my life; be a part of my journey through music, art and a life destined for greatness."
Warebits built this site and currently maintains and hosts the site.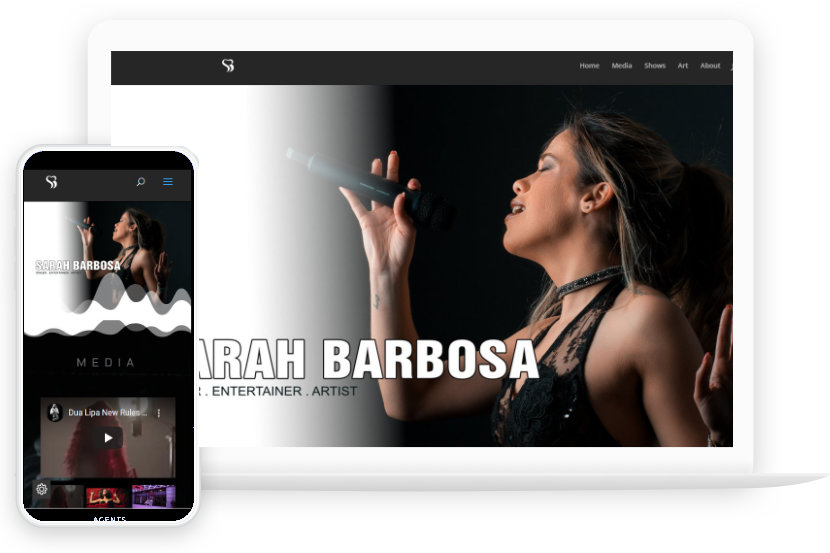 We appreciate you taking the time to reach out. We will do our best to answer any questions or comments quickly. Thank you for considering Warebits!